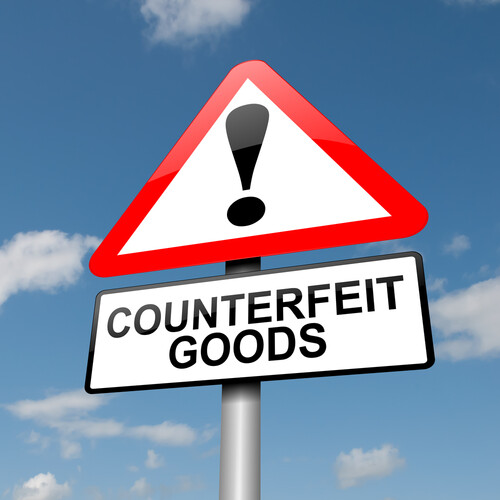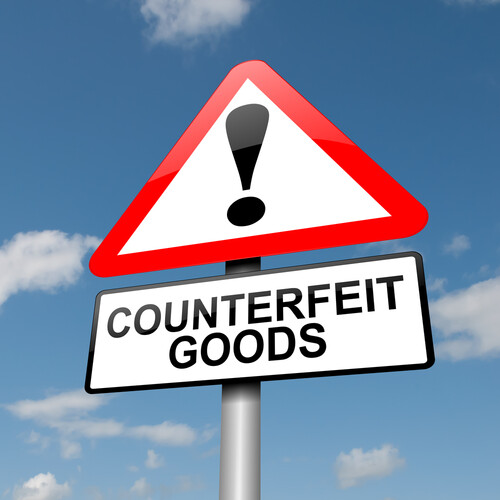 Whether advertised on seedy websites or peddled on Manhattan's Canal Street, counterfeit goods remain a serious problem for U.S. businesses and consumers.
Whether advertised on seedy websites or peddled on Manhattan's Canal Street, counterfeit goods remain a serious problem for U.S. businesses and consumers. Despite the efforts of companies and government agencies alike, the International Chamber of Commerce estimates that the total value of counterfeit and pirated products produced worldwide could reach $1.5 trillion, or around 2 percent of the global economy, by 2015. Counterfeit goods, such as fake pharmaceuticals, tainted baby formula and substandard tires, present numerous safety and reliability concerns for consumers and organizations around the world and drives prices up for consumers purchasing legitimate goods.
Until now, illicit counterfeiting operations have had the advantage, as they have been able to exploit the Internet and other technologies to market and distribute their goods more efficiently, especially goods produced in developing countries. In addition, the manual monitoring practices that companies have relied on to identify counterfeits is cost-prohibitive on the Internet. However, new opportunities to leverage data and data analytics may shift the balance of power back to legal businesses and law enforcement officials by allowing them to detect, track, prioritize, investigate and report potential counterfeit goods more efficiently than ever before. 
These interesting examples could serve as a model for the broader use of data to reduce trade in counterfeit goods by both companies and governments:
Some brands are making it more difficult to sell counterfeit versions of their products online by using automated infringement detection systems offered by specialized analytics firms, such as the Sioux Falls, South Dakota-based BrightPlanet. This company uses sophisticated web crawling technology to dynamically detect mentions of its clients' products online and identify potentially infringing cases.

Companies can use crowdsourcing to fight brick-and-mortar sales of counterfeit goods. The mobile app "uFaker" allows a consumer to report fake products in exchange for online discounts. These reports are then entered into a database, which companies can mine to determine where to target their investigations. If companies with widely counterfeited brands like Louis Vuitton or Rolex partnered with uFaker or a similar utility to offer their own rewards, it could develop into a viable avenue in the fight against counterfeiting.

The U.S. Bureau of Customs and Border Protection (CBP) uses data analytics to monitor imported goods and help prevent counterfeits from entering the country. The 2013 U.S. Intellectual Property Enforcement Coordinator plan reports that "CBP will increase analysis of enforcement, investigative and trade data to proactively target shipments of pharmaceuticals, electronics, and textiles," and that "one area of focus will be on identifying new technologies to…identify shipments of authentic goods without inspection," enabling the CBP to concentrate its costly inspections on the most suspect shipments.

Many companies are undertaking various data-driven initiatives to improve the accountability and security of their supply chains. Using granular, auditable data to track products through the supply chain will disrupt attempts to introduce counterfeit goods and make it easier to identify the source. Data exchange standardization policies, such as those recommended by Sen. Michael Bennet (D-CO) in the Drug Supply Chain Security Act, will also be a crucial foundation for this sort of data-driven supply chain monitoring. If passed, the Act will consolidate the states' inefficient patchwork of drug tracking standards into a single system for electronic, interoperable item-level product tracing.

Advertising counterfeit goods online is also getting more difficult thanks to a number of data-related initiatives. First, email spam is a major vector for promoting counterfeit pharmaceuticals, and there have been many successful efforts to combat spam using machine learning and other data science techniques. Second, this week, a group of U.S. companies that operate ad networks — including Google, Microsoft and Yahoo — have pledged to crack down on websites offering illicit goods, presumably using some emerging data science techniques, developed in part by Google itself, to automatically identify illicit ads.
From the federal government's data-driven policing efforts to private sector initiatives to secure the supply chain, data has the potential to emerge as a powerful new tool in the fight against counterfeit goods.