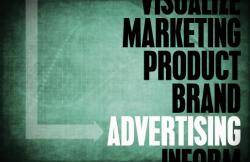 Is the premise of big data really living up to it's promise?
Is the premise of big data really living up to it's promise?
Data is, unquestionably, everywhere. Our computers, tablets, and mobile phones, our social media conversations, likes and follows, the emails we opt in to and those we open or delete, provide a constant flow of information. What do we like? What do we want? And, what services might we need? 
How can businesses use this data to acquire new customers and increase revenue?
More and more organizations are turning to Apache Hadoop and its data storing and processing abilities to help them answer these questions. Hadoop provides access to more data on a historical, real-time basis. By leveraging Hadoop, firms can see what their customers are looking at online, what they're talking about on social channels, and how they are interacting with their own content (emails, website etc.).
That means firms can provide new levels of customer focused service:
Better Analytics
Exactly what is occurring online? What content does your audience prefer? What content impacted a prospects buying decision? And how can you target them with more relevant, timely offers? Using Hadoop, businesses are able to get a better view of these important behavioral metrics.
comScore, a leading web analytics company, is able to provide real-time analysis to customers via Hadoop as to who's reading what and who's buying what online. That means a better sense of audience and a better sense of ROI.
And Hadoop also allows for even more:
Personalized Marketing
Is someone in the market for a new car? Is their social feed lighting up with conversations about airline frequent flier miles, hotel loyalty programs, or the best vacation spots in the Southwest? Did they just purchase a subscription to a home buying website?    
Hadoop allows advertisers and marketers to reach potential customers with new levels of custom content. As an example, Rubicon Project, an automated online ad auctioneer, utilizes Hadoop to better target ads. Rubicon is analyzing over 100 billion auctions per day. And yes, that's in real-time.
It's also cost effective on the data storage side – coming in at about $1,000 per terabyte – as well as on the management side; Rubicon is able to run their Hadoop system with just one administrator.
Beyond personalized marketing to potential customers, Hadoop allows for increased engagement with, and retention of, existing customers:
Consumer Recommendations
Once a customer does not mean always a customer. But, once a customer should mean an easier future customer. A firm that can analyze data – not only the data on hand, but other data about the customer available publicly – and then provide truly targeted recommendations, is one step ahead in a world of constant choices.
Hadoop helps analyze that data and make those recommendations.
Beats, a music experience provider uses Hadoop to search their 20 million song library and to provide the appropriate recommendations to their customers.
Why Hadoop?
What makes Hadoop the choice for all these business needs is simple: it's scalable, cost effective, fast, flexible, and resilient.
By leveraging Hadoop to capture important user behavior, digital advertisers are able to better optimize ad campaigns, adjust ads in real-time, and capitalize on emerging trends.
Meeting Today's Privacy Concerns 
Hadoop meets these criteria.
While accessing the enterprise data hub, at no time is that data shared with anyone, and the outreach to customers and potential customers with tailored marketing and services is automated and based on the analytics and search terms used by businesses. 
There's going to be an ever-increasing amount of data. Collecting it is easier than ever. Using it wisely can also be. But, it requires the right platform. Hadoop is that platform, helping businesses communicate and market to their customers better.
That truly is the promise of big data. And it's here today.
For more information about how Hadoop can serve your business needs download The Executive's Guide to Big Data and Apache Hadoop, or go here to see more advertising use cases for Hadoop.